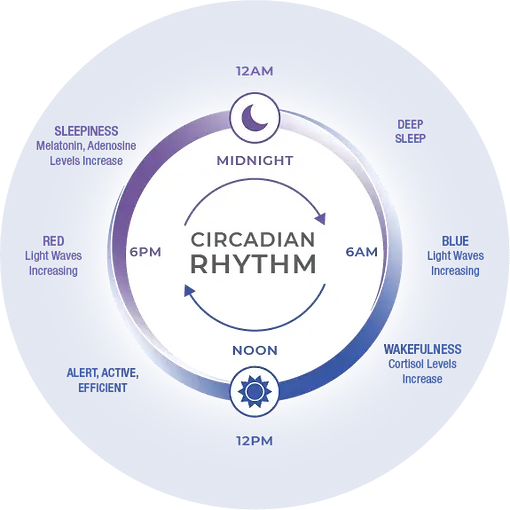 Sleep Starter Topical Patch
May help you fall asleep faster and more easily
Combats insomnia with a natural solution
Non-habit forming and drug-free
Improves sleep quality so you wake up revitalized
May diminish the symptoms of jet lag
Effective absorption over pills and liquids
Safe, easy, and convenient to use
ARE YOU GETTING ENOUGH SLEEP?
COMMON SYMPTOMS:
Feel tired during the day
Nervous system on overdrive
Healing and recovery are slowed
Immune system is challenged
Feel hungry often, have difficulty losing weight
Emotions feel out of balance
Social interactions are diminished
Sleep Starter Topical Patch
Our patented Sleep Patch promotes restful sleep, so you feel refreshed and revitalized each morning. Whether you need help to sleep due to shift work, jet lag, or insomnia, our sleep patches can help. They contain a high dose of melatonin along with other relaxing and naturally occurring nutrients which can help aid your natural sleep cycle. If you suffer from sleeping disorders or need help regulating sleep then our topical vitamin patches can be applied before bed and promote a restful sleep throughout the night.
Pillars of Health & Balance
Staying healthy means keeping different parts of your life in balance. It's not always easy. Building on the basic pillars of health can help you live a better, more fulfilling life of wellness, energy and joy.





Insomnia happens to everyone. People just like you who have trouble sleeping are increasingly turning to Melatonin for help. Melatonin, not Malatonin as it is often misspelled on the Internet, is a natural hormone produced by the pineal gland, which is located in the center of your brain. At night, the Melatonin released by your pineal gland causes your heart rate to slow down and your body temperature to drop. As a direct result, the physiological conditions are created that allow for a deep, restful sleep.